Back to the Future: Easley's Joey Pankake (pronounced pan cake) has been building a name for himself since he was in the 8th grade and a member of the Green Wave varsity squad. He now prepares for his senior campaign after finalizing his future plans to be a member of the South Carolina Gamecocks on the first day of the fall signing period. JrDP looks back on a travel ball career that started with the 11U Upstate Storm in 2002-03.
U.S.S.S.A. weekend tournaments had just arrived in the upstate when Joey Pankake began his travel ball career as a member of the Upstate Storm during the 2002-03 season. Pankake, who has always played up in age division to test his abilities against older players, was a teammate of Elliott Caldwell (Wren High class of 2011, Winthrop signee) and Sammy Nix (Easley High class of 2010, Anderson University). The Easley based Storm had a 17-7 record during the 2002-03 season including a couple of tournament championships.
Pankake also played with the Storm during the 2003-04 season. In addition to Caldwell and Nix, Daniel Chappell (Easley High class of 2010, Southern Wesleyan) and Matt Whitworth (Liberty High class of 2010, Anderson University) were members of that team. The Storm compiled a 28-18 record during that season and won 2 out of the last 3 tournaments they entered, setting up what proved to be a highly successful 13U season. Pankake took every opportunity to hone his skills and on weekends when the Storm wasn't playing, you would probably find him wearing the uniform of the Southern Xplosion. The Xplosion (42-13) completed the 2003-04 ranked as the #1 11U AAA team in the state. L.J. Newman (Wren High class of 2011, USC-Upstate signee) and Caldwell were also members of the team.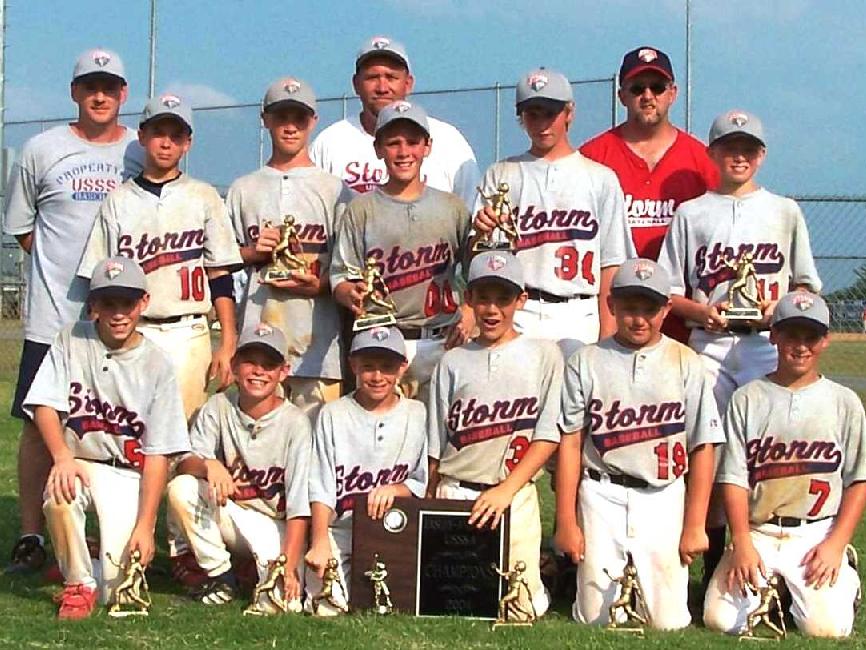 The Storm's 13U season in 2004-05 was their last year and probably their best year of existence. Pankake and his mates peaked with a fine 43-18 record and six U.S.S.S.A. tournament championships.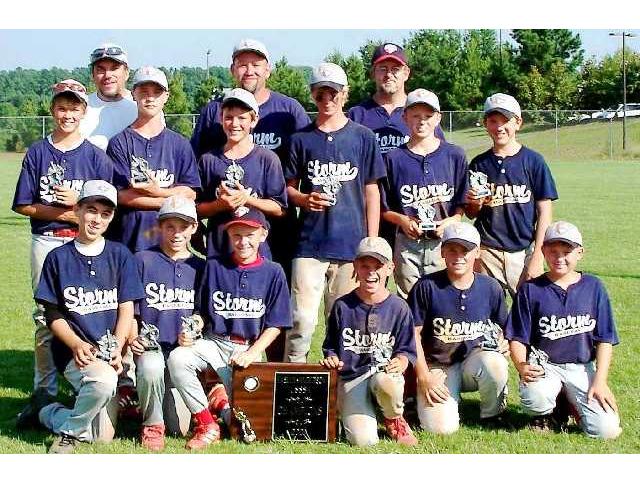 Only a handful of players land on the varsity squad of a AAAA high school before they have ever attended a class on the campus. Pankake was selected by Easley High coach Roger Finley to be a member of the Easley High varsity team as an eighth grader. He served as either the designated hitter or third baseman that season and has since moved over to shortstop. He has also been used as a closer and spot starter. Easley High has been a playoff team every year he has been on the team. Pankake took home honors at Diamond Prospects "Hit, Run and Throw" events not once, but twice. He was crowned the winner of the 9th grade title in 2007 prior to his 8th grade high school season. And he was a repeat winner of the same award in 2008.
Once he began playing on the regulation field, Pankake has spent his summers playing against the best competition in the Southeast as either a member of the South Carolina Diamond Devils organization, based out of Mount Pleasant, or the Carolina Cyclones. This past summer his Diamond Devil 17U team won the prestigious Perfect Game World Wood Bat tournament at the East Cobb Complex in Marietta, Georgia.
Although Pankake has signed with the South Carolina Gamecocks to attend college in the fall of 2011, he is also certain to draw attention in next year's Major League Baseball draft. He brings a skill set to the table that is off the chart. Possessing a low 90's fastball, a sub 7.0 60 yard man, a powerful stroke, and the ability to play just about anywhere on the field, he quickly turns the heads of scouts that see him play.
Pankake's career has been well documented by our parent site, TheDiamondProspects.com. Here is just an appetizer of what has been penned about his ability over the last four years.
Year
What DP had to say
Pics

2007

Remember this name, eighth grader Joey Pankake. He was part of the all-tournament team and hits in the four-hole for Easley. Pankake also plays third base. Thursday's game might be one...for more, click here.

2007

The little guy hits in the two-hole of the Green Wave line-up, leads the team in hitting and is not afraid one bit of the spotlight. Pankake (right) has...for more, click here.

2008

Pankake, even as a freshman, has the capabilities to carry his team offensively. His bat-speed is clearly evident,...for more, click here.

2008

This guy never stops amazing me on the field. He is a great shortstop and an excellent hitter, and he is just a...for more, click here.

2009

Has been a mainstay in the middle of the lineup since he was an eighth grader. He's going to get his fair share of hits with natural ability and...for more, click here.

2009

Pankake's bat just plain worked this weekend as it normally does when he is being evaluated.

Being a true middle...for more, click here.

2010

After a 14-2 shellacking on Tuesday night, Pankake put his team on his shoulders tonight and they rode him to a key region...for more, click here.

2010

You would have thought Pankake was the Green Wave ace on the mound Wednesday night. He sat between...for more, click here.